Asset Optimization Consultants is built on the strengths of our experienced team, clients' personnel, and a strong and diverse network of suppliers. Join our multidiscipline group committed to providing sustainable asset integrity programs across industries worldwide.
Partner Program
Join a network of partners who match our standards of excellence in delivering asset integrity management best practices for owner operators.
Our servant leaders and longtime partners share an easy rapport, collaborative power, expert knowledge, and critical resources. These multidiscipline teams ensure high quality, dramatic cost-effectiveness, and precision of work process best practices inherent in our Learning Management Approach. Because we are focused on asset integrity management, AOC and our partners align ourselves with the work processes required to achieve world class asset integrity management. Therefore our partners go through the same rigorous training that our own consultants and owners go through; a prerequisite for entering into and sustaining the partnership.
Partner Program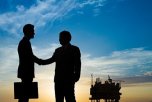 ---
Careers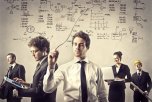 Our employees are our most important asset and our promise to them is to provide the highest degree of technology, support and personal integrity in all that we do. It is an exciting time to join our team. As we continue to grow, our work using best in class technology and tools, take us around the globe on many exciting and challenging projects. We work in virtually all parts of the energy sector; including upstream, downstream, midstream, chemicals, petrochemicals, and mining. If you are interested in a rewarding career where you really make a difference, we welcome the opportunity to visit with you.
Careers