What's New at AOC
Continuing our partnership with a US-based refiner, AOC has kicked off a new RBMI Implementation project at their site in North Dakota. AOC will be providing an experienced support team through this process, which includes revising their Isometric drawings through field work, a full damage mechanism review and updating their criticality and inspection plans. All of this work will be performed utilizing their RBMI software.
AOC has recently kicked off the next phase of their RBI Implementation project for their partner in the Gulf Coast. This phase consists of 3 similar units and includes a full implementation using RBMI software, as well as developing a plot plan for each unit and creating new equipment drawings for each of the fixed assets.
We have also moved on to the next phase of our Meridium RBI Implementation at our partner's site in Lake Charles, LA. This project is part of a multi-phase, multi-year full implementation at both an existing and a new plant at the facility.
AOC has recently been awarded and provided several training sessions with customers throughout the United States, including the Gulf Coast and Alaska, and the Middle East. The training provided has included software specific work process training and RBI work process and analyst training. Each has been tailored to the specific needs of our customer, their software/technology and their mechanical integrity programs, and our offerings have ranged from 2-5 day sessions with validation verification.
Training and education is important to AOC and we believe that transfer of knowledge is critical to sustained asset integrity performance.
AOC has recently completed an RBI pilot project at a customer site in Texas. This project provided our customer with an overview of the RBI implementation process for the selected assets and illustrated the capabilities of utilizing a software application to assist in performing an RBI assessment. AOC looks forward to continuing our partnership and assisting with their RBI implementation throughout their facility.
AOC has kicked off an RBI Implementation and Training project with a new customer site in the Eastern United States. Our customer will be provided with training to understand the process of an RBI implementation using their current software application, and will include how to perform the following activities:
Data Collection
Damage Mechanism Reviews
Running Risk
Developing Inspection Plans
As each task is completed, a skills validation will be performed to verify understanding and capability of the user.
AOC will be performing API 580 Risk Based Inspection (RBI) Training at our Houston, Texas Headquarters on April 4-5th, 2018. This two-day session is designed to help inspection and engineering personnel responsible for fixed equipment mechanical integrity: a) Understand the essential elements/tasks for an RBI assessment/program as defined in API 580 and b) Understand how to implement and sustain a Risk Based Inspection program.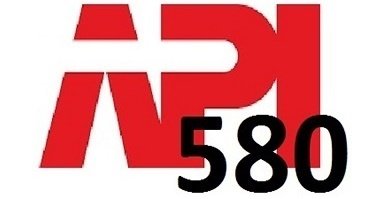 Industry Challenges
The following case studies and services shed light on how we have achieved sustainable solutions for common questions and challenges of mechanical integrity programs in your industry.
Our distinguishing value is our consideration of the interdependent roles of people, process and technology in achieving a sustainable Mechanical Integrity Program or any business process best practice for each of our clients.
Asset Optimization Consultants
Our comprehensive consulting services, customized training, and reputable publications assure more than compliance with codes and regulations - you gain confidence and sustainability in Asset Integrity Management.
Our learning management approach aligns your people, processes, and technology for sustainable client empowerment.
We are an experienced team of consultants with an enduring history of shared values and innovative solutions.